I am loving the lines and unity of this apartment.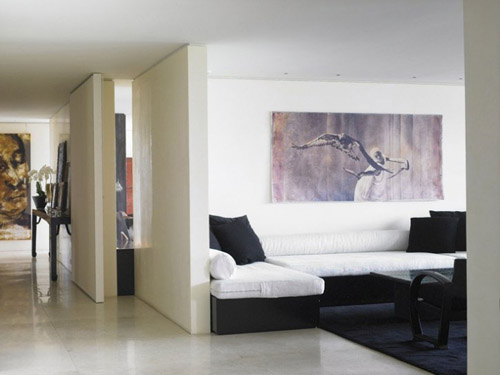 Black + white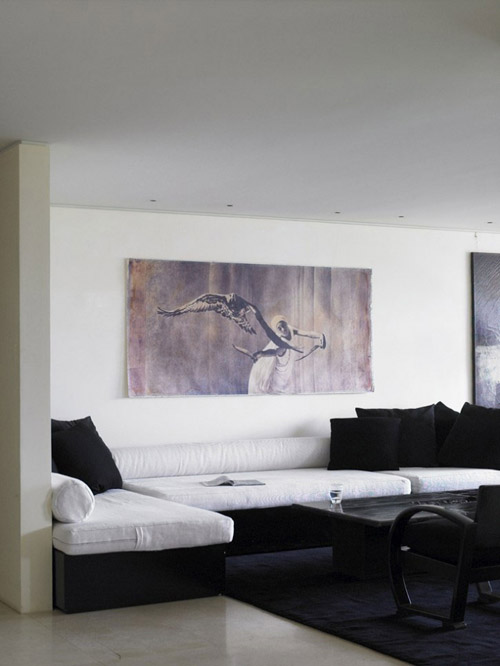 This is perfection. All the elements align, nothing to add, nothing to take away. Sexy black pillows and rug.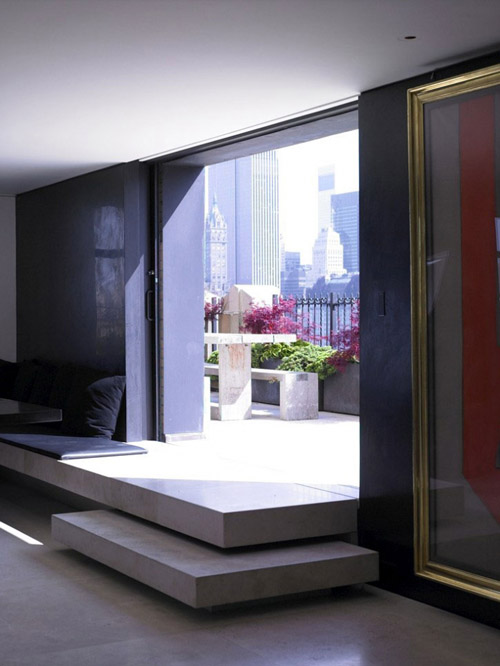 Floating platform steps! My fav!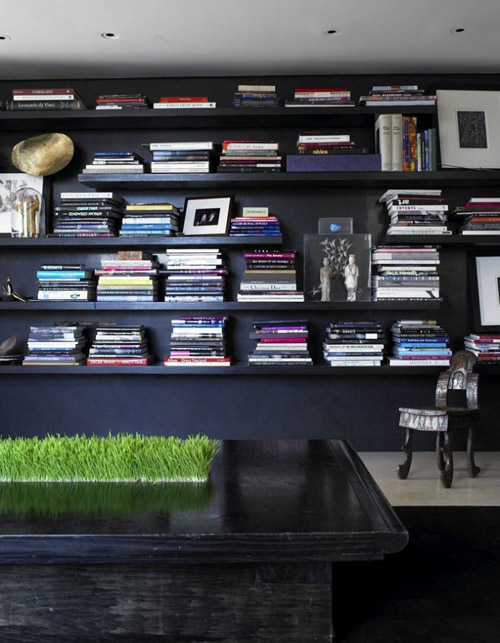 The black wall and shelving really make the books jump off the wall…loving this pop(!) of green in the table, it is just enough of wow.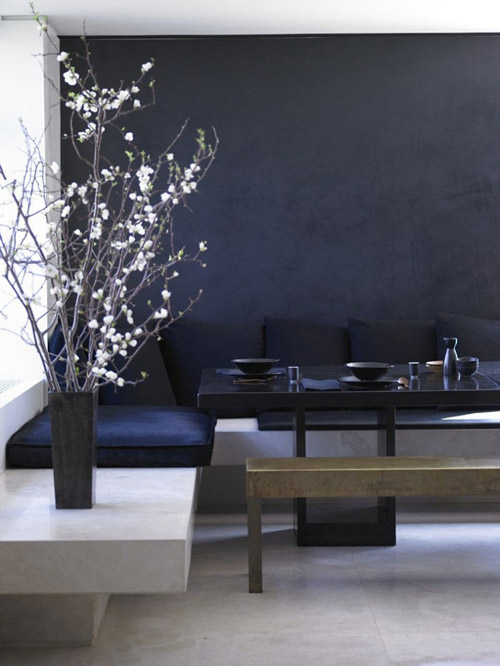 Sexy sexy. The forms create such a dynamic space even with just black and white.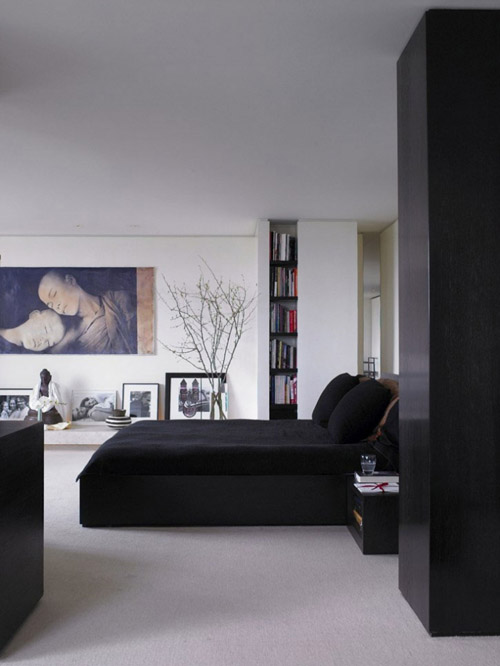 Vertical niche of books+horizontal floating stone plane…I cannot get enough!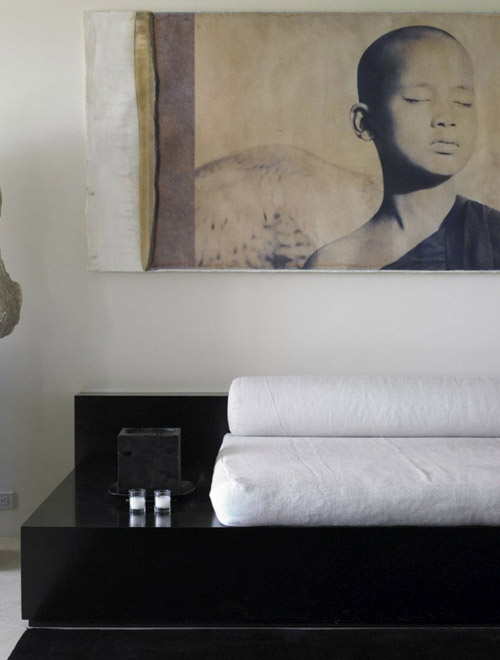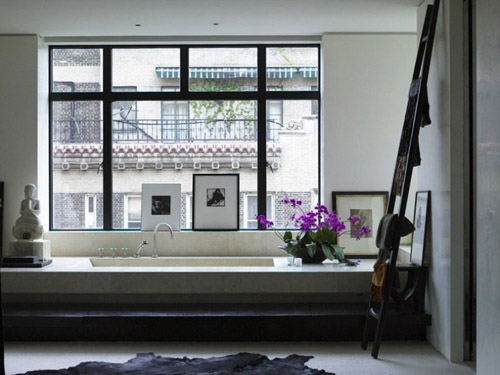 Meticulous placement of the art frames. I think I need a ladder in the bathroom like this.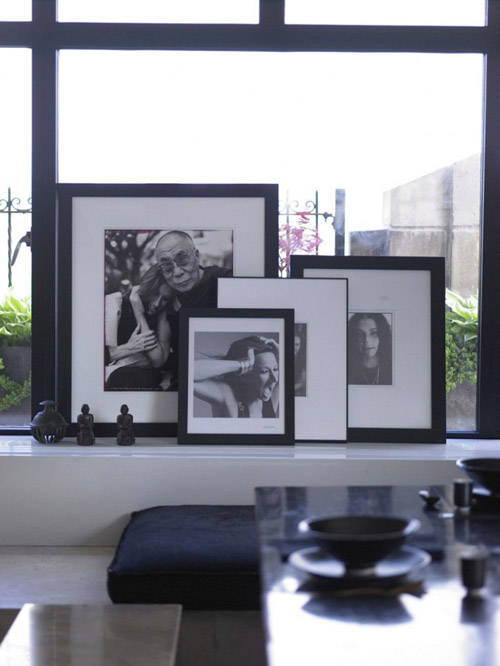 (via)
all images via
Elegant arrangement of photography frames on a ledge. The whole space feels like a deep breath.
Richard Powers Photographer