Last week I headed into a new declaration of gallery, greeted by an enormous dangly red mobile-like art piece that was unmissable on busy West LA Pico Blvd. The second thing I noticed was art, everywhere and design objects, everywhere…and architecture, everywhere. You rarely see all in one. Yet, art consultant, Leonardo Ledesma of Art Seen and architect, Mark Bittoni of bittonidesignstudio, have forged art and design together in their exciting collaboration, designmatters boutique.
The front portion of Bittoni's studio is dedicated to carefully curated objects accentuated by Ledesma's Art. Imagine a Josh Jakus felt eggflat perched in front of an Ann Thronycroft work…yeah amazing.  You can literally trip over great design and great art here.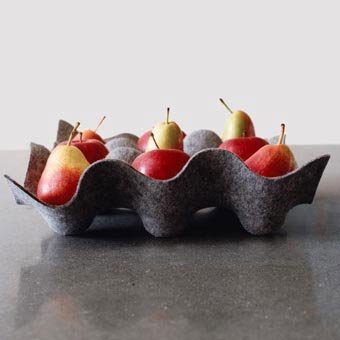 Josh Jakus eggflat.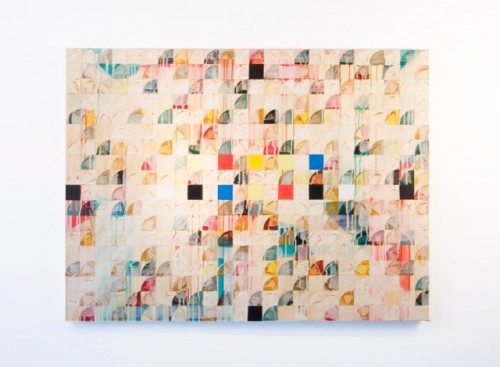 Ann Thronycroft's Dreamtime 2. A local Venice artist.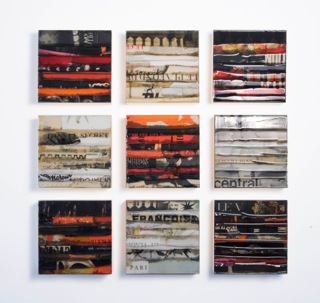 James Verbicky's Diffuse. I love this one, a must see in person. The mixed media he uses looks like the projection of the curl of a wave.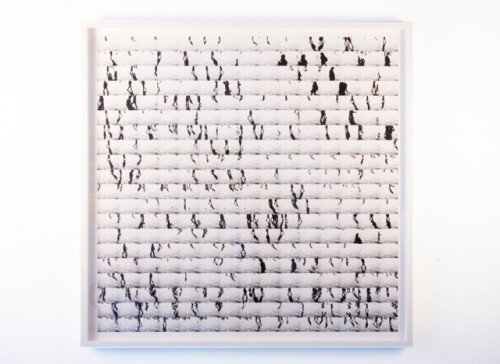 Stefano Ciannella's Same Place Same Time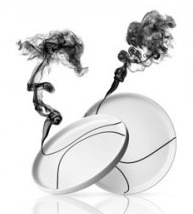 Menu's black contour plates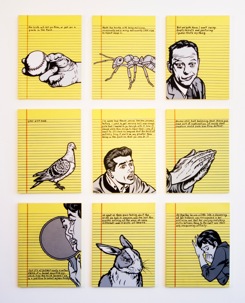 Dean Styers' Barely Legal
Check them out at 10590 1/2 West Pico Blvd., Los Angeles, CA 90064