I have been driving past this house forever and have always wondered who lives here and who is the genius that designed it. It is located on PCH in malibu next to the mega beach mansion of Jeffrey Katzenberg whose house is designed by Charles Gwathmey. I am so excited I finally found some great pictures of this home owned by Peter Morton and designed by Richard Meier. Enjoy, it is brilliant!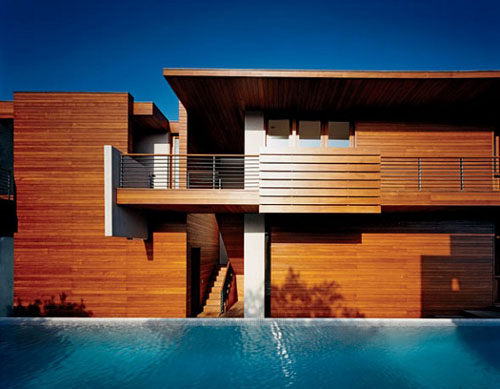 The house is clad in teak shutters which can be opened or closed as pictured. To maintain the richness of the wood, the house is oiled four times a year.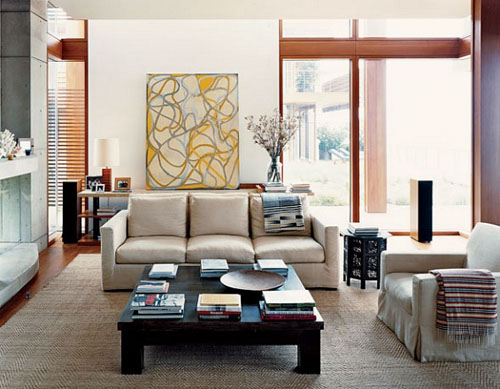 Michael Smith designed the interior. What do you think?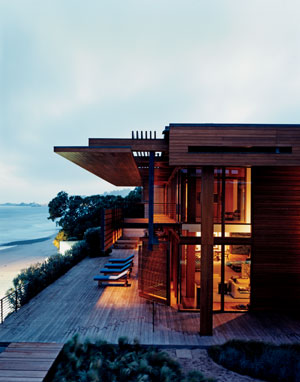 The house is located on the stretch of sand called Billionaires' Beach.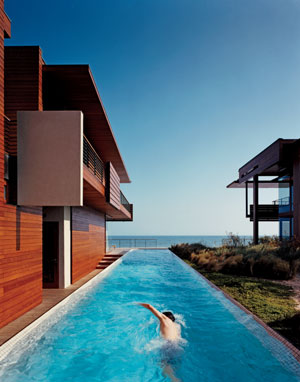 The main house and guest house are separated by a lap pool and a garden of beach grasses designed by Pamela Burton.
Photographs by Simon Watson | W Magazine