I just discovered Michaelis Boyd. He has created some of the most gorgeous London renovations and of course, can't forget, he is the behind behind the Soho house in Berlin and LA and the Byron burger chain. This project is his Elm Park Road project…so cool.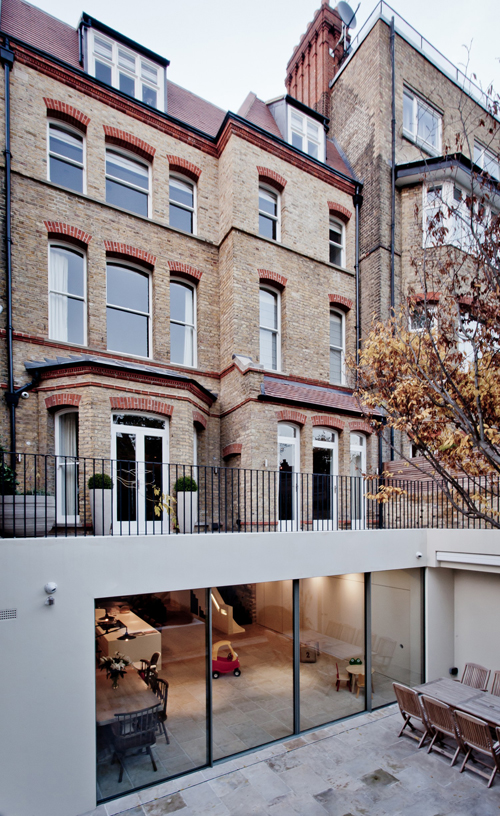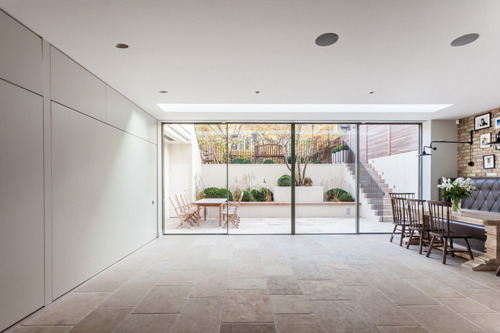 Notice this huge door on the left wall…also the gorgeous natural stone.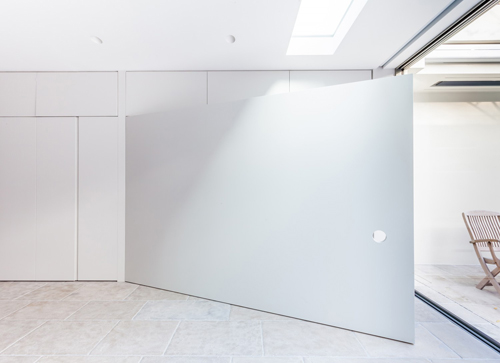 The door opens….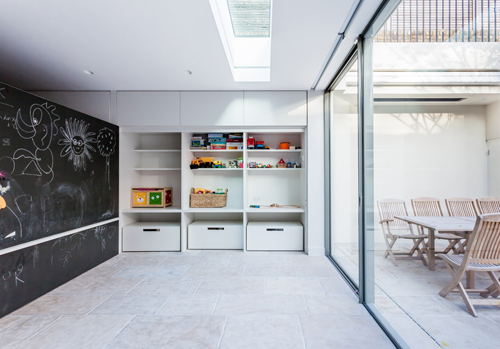 and a blackboard appears!!! This is a genius idea.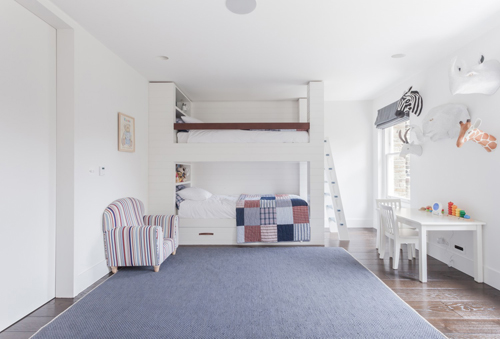 A very sweet children's room with bunk beds and fun animal heads on the wall.
This looks like the best room in the house. What a cool hideaway.