Last week, I introduced you to Sara Story Design. I couldn't resist…here is a bit more!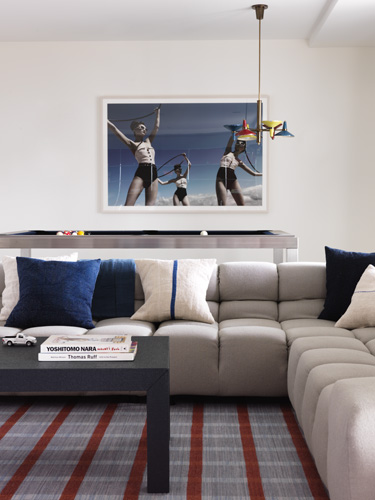 Super cool tufty sofa. This room feels so fun with the striped rug and the extreme tufts of the sofa. It's pretty much the perfect family room for a beach house.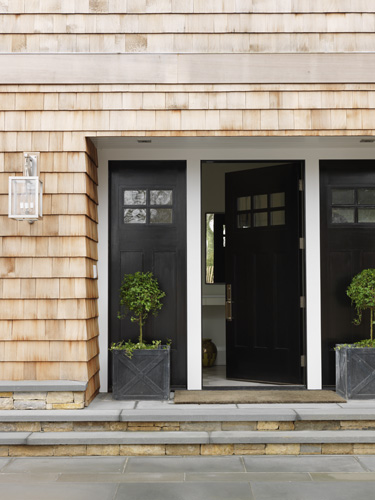 Shingles and black doors!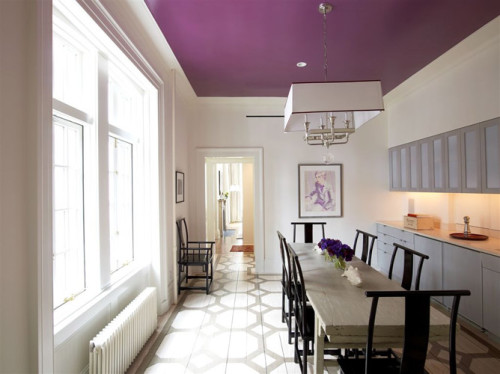 I am really liking this surprise of a purple ceiling! It's a really great and unexpected way to bring color into a room…why not on the ceiling!
via and cabbagerose