I stumbled across this incredible B&B in Belgium, Moka & Vanille, a restored farmhouse designed by the owner, Dorien Cooreman. This, I would say is quintessential Belgium country stye – understated yet luxurious.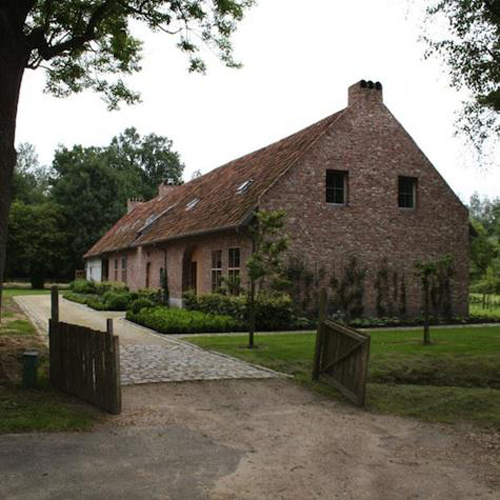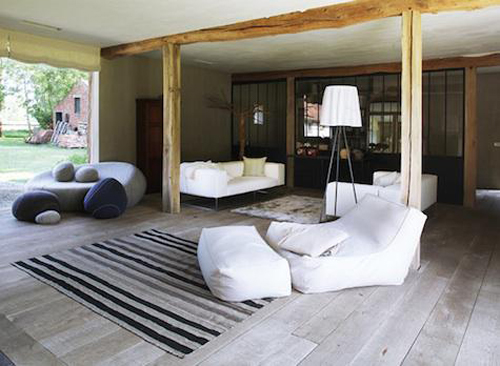 Earthy colors and untreated wood. Paola Lenti furniture.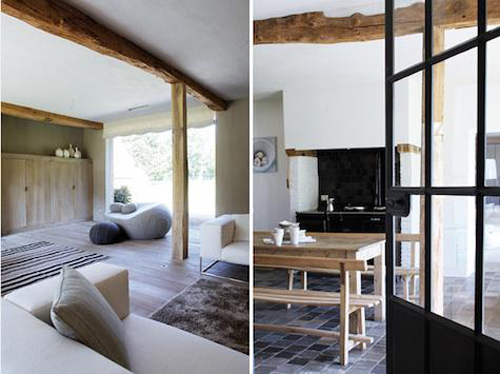 Love the mix of steel doors/windows with the rustic wood ceiling beams. Lime paint throughout the interiors.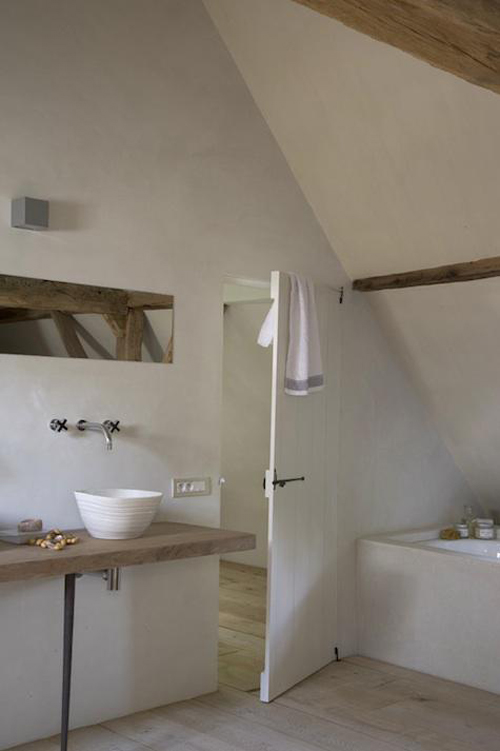 Gorgeous and simple farm door with eye-catching hardware. Notice the hand-thrown porcelain basin by Anja Meeusen contrasted with the modern faucet. Simply beautiful!