An incredible orchestra of modern architecture and modern furnishings. Just gorgeous and loving every bit of it! By Tod Williams Billie Tsien Architects in Amagansett, NY.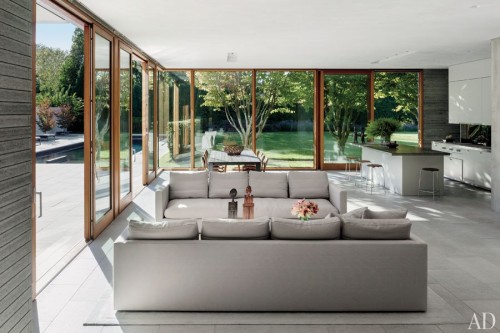 Gorgeous floor to ceiling Duratherm doors and windows. A simple Boffi kitchen with a Gaggenau cooktop, and vintage Arne Jacobsen barstools from Wyeth. I like the contrast of the hard surface flooring with the wood window/door frames. It bring warmth back into the space.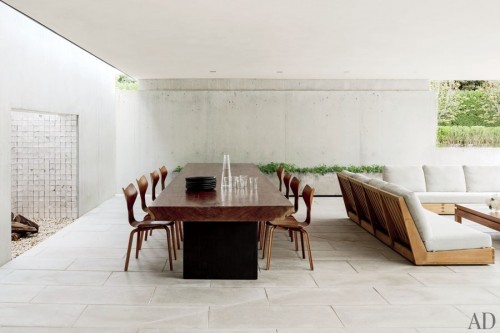 Vintage Jacobsen side chairs surround a custom-made wood and steel dining table. These fab outdoor sofas are by Sutherland.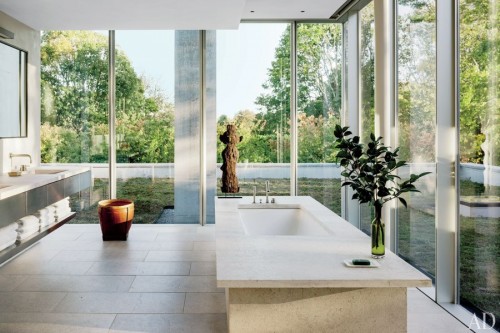 This is stunning.