I love the idea of creative bunk beds for kids. There is just something fantastical about them.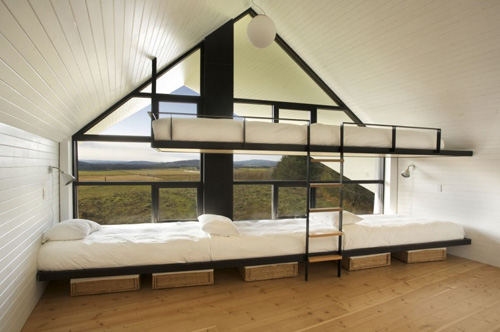 So creative and linear. Would love to wake up to that view. Yh2 Architect.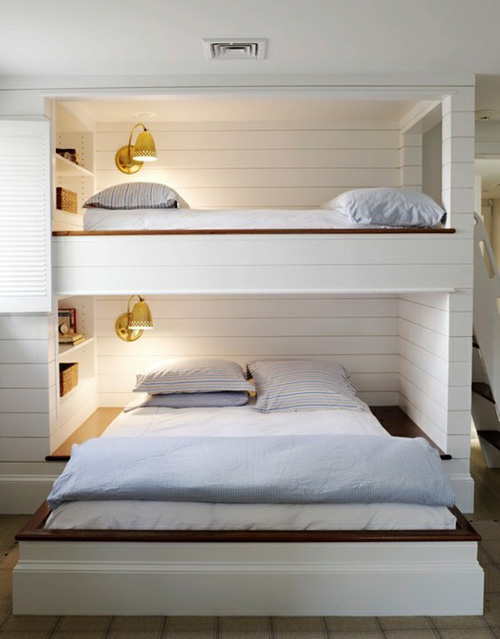 This looks comfortable and totally a great use of space.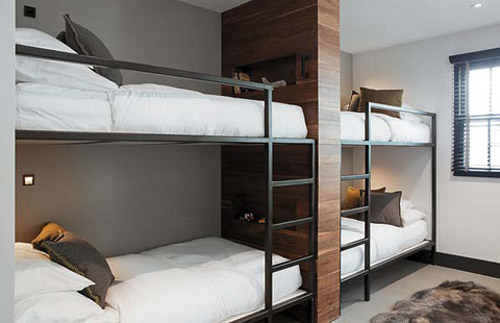 Nice with the wood wall separating the two sides.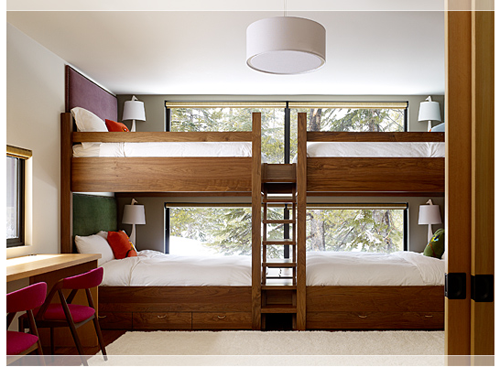 Great colors! Design by John Maniscalco.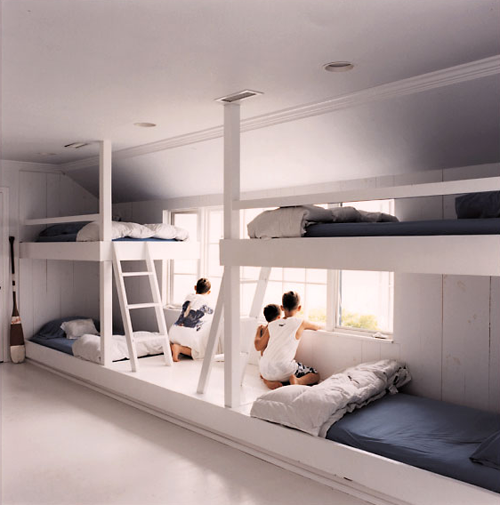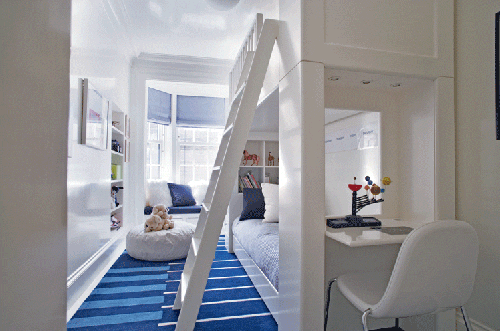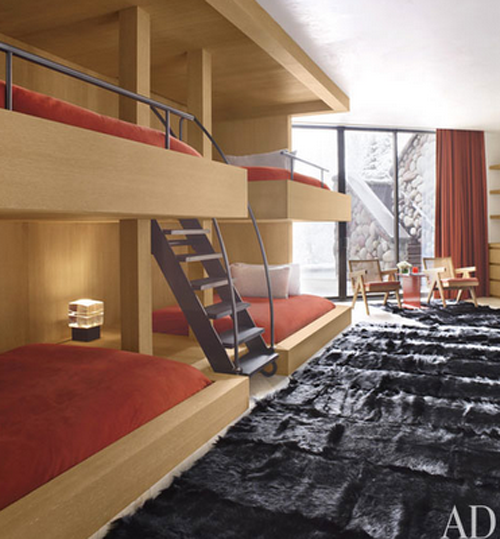 (sources: 1, 2, 3, 4, 5, 6, 7)