Today is my two year wedding anniversary! My husband and I are celebrating in Madrid. This is for you my love, one day you will have a mountain house, I promise!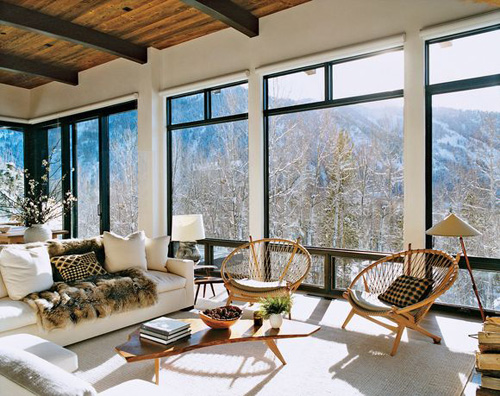 Aerin Lauder's perfectly warm yet contemporary mountain house in Aspen.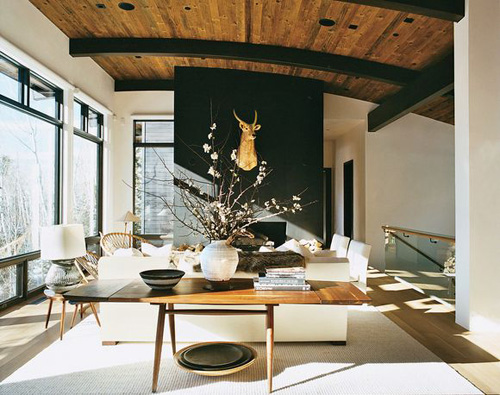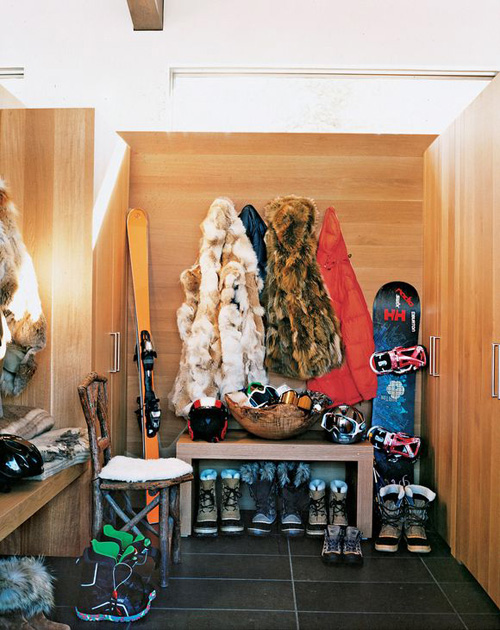 I would take one of those cozy jackets…although I hope it is faux fur!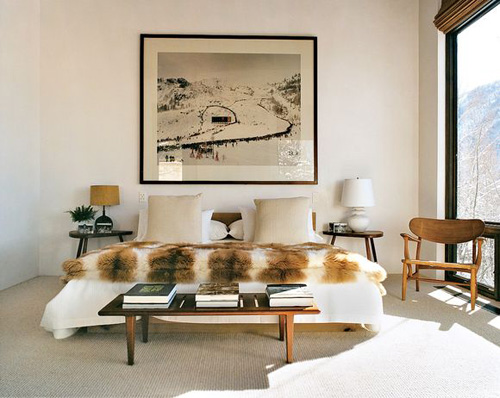 Vintage chair and nightstands. Feels toasty and intimate, created by dynamic natural textures of wool, woods and furs.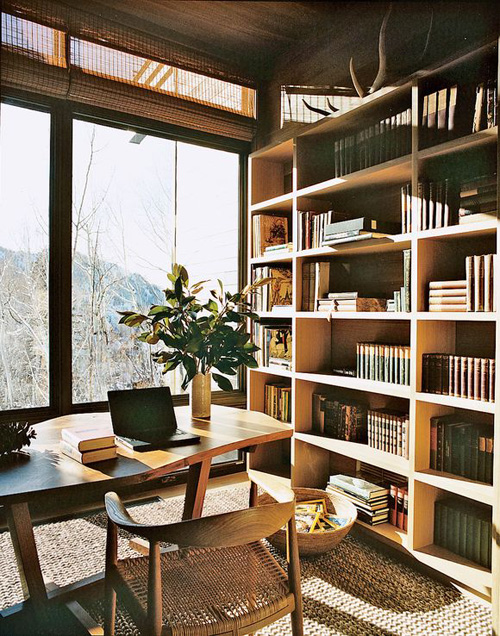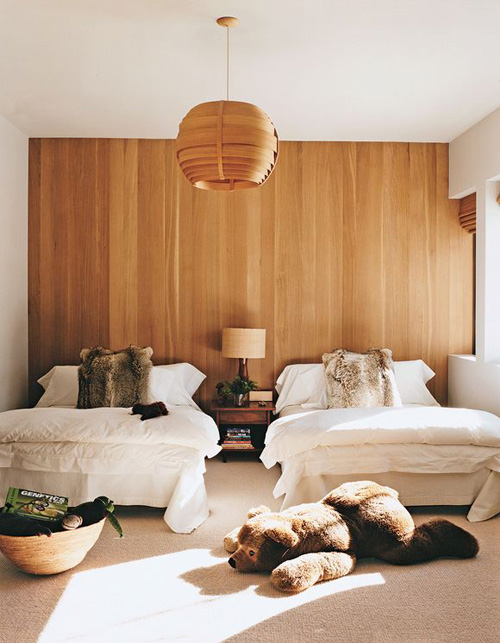 This is my favorite room. The wood wall, the wood pendant, fur pillows and of course a friendly little bear.