In true Thad Hayes style, elegant yet full of comfort.
Beautiful entry. Love these thin long pavers.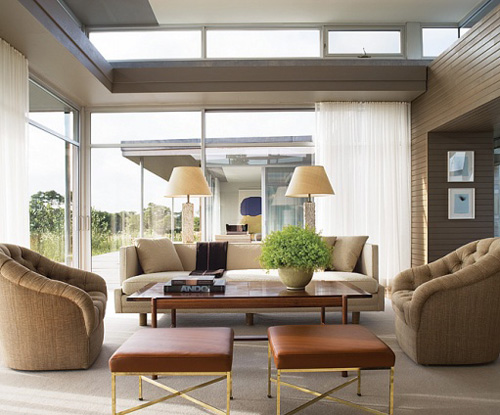 These chairs look so comfortable!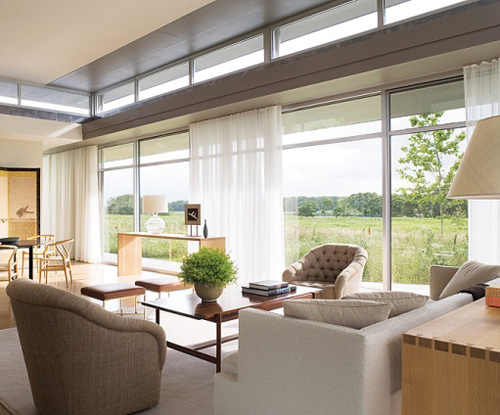 Ethereal sheers and monochromatic color palate paired with light and medium woods. Apparently, Thad Hayes got his color inspiration from sycamore bark…love it.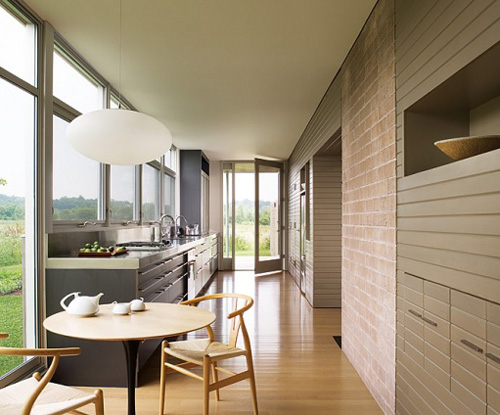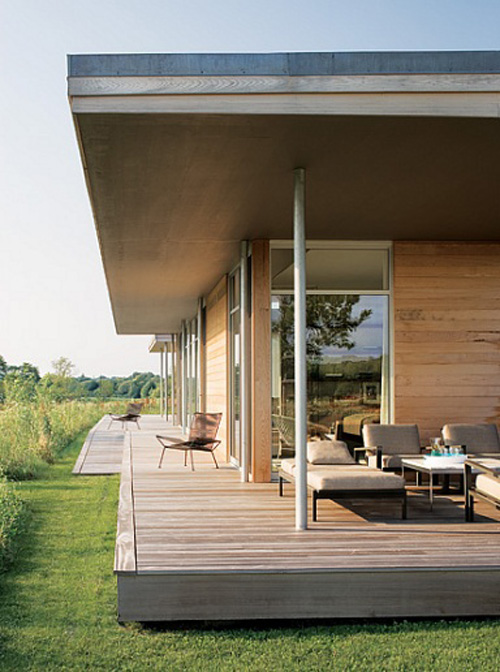 Mahogany deck.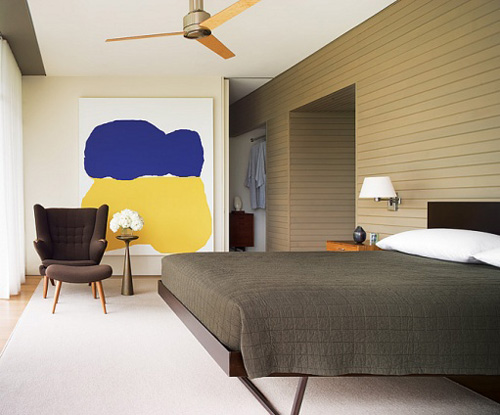 Poppa bear chair by Hans J. Wegner. Cedar paneling.
(source: via)