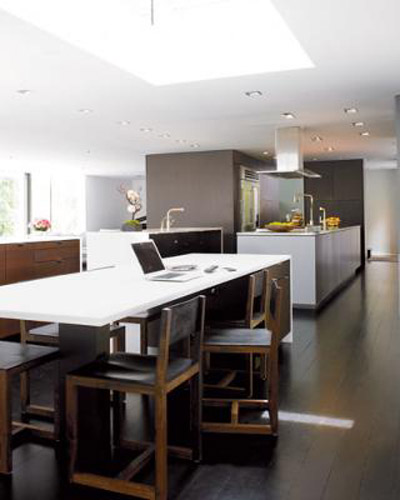 This gets me. BDDW stools.  Acrylic counters. I seem to be very attracted to contrast lately. Here, dark floors, white counters and dark wood. Stainless steel counters on the back island.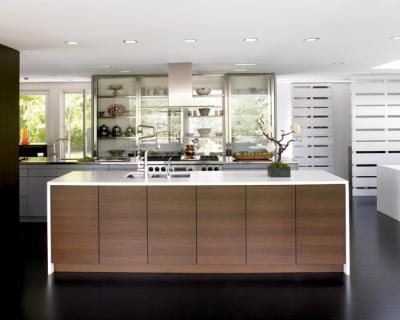 Waterfall detail…this is my fav.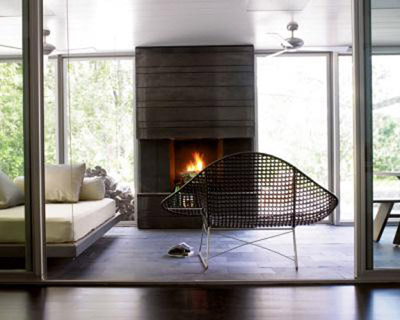 Ross Lovegroves Lovenet chair. Gorgeous fireplace.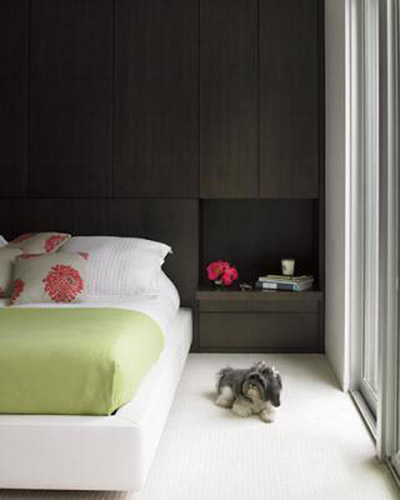 Great detail of the nightstand built into the wall of seamless wenge cabinets. Poltrona Frau bed.