Fall, my favorite season is approaching and we are leaving summer behind. Today, a little Shelton, Mindel & Associates Martha's Vineyard inspiration. Summer, we love you.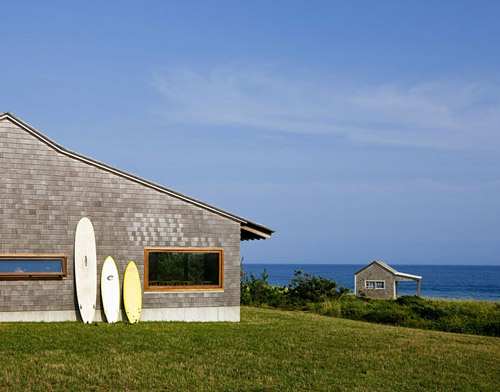 Peter Rose–designed beach house.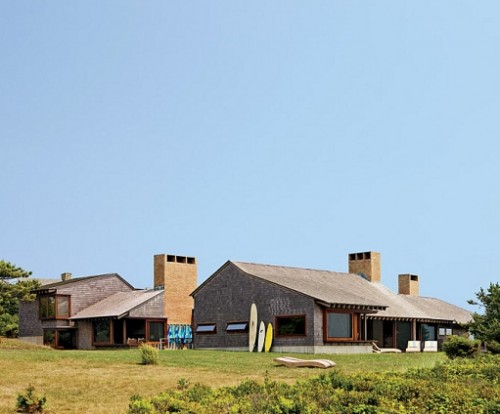 Cedar-shingle-clad main house.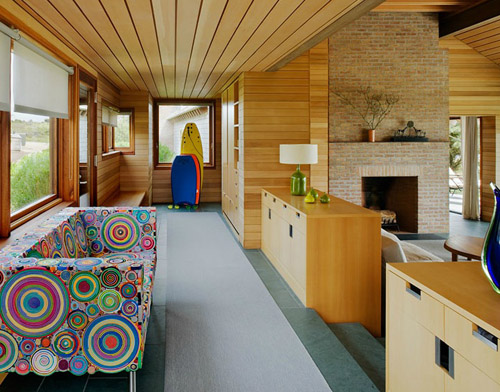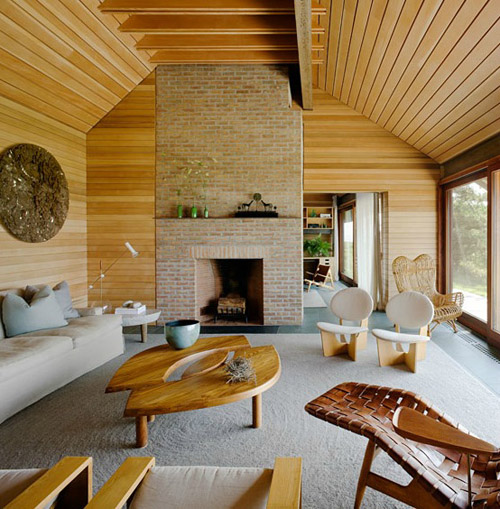 A pedigree of modern pieces; Arne Vodder chaise, Jean Royère armchairs, a Pierre Chapo low table and a Franco Albini rattan armchair. I love the fully enveloped cedar wood room with the exposed brick fireplace. Warm and welcoming.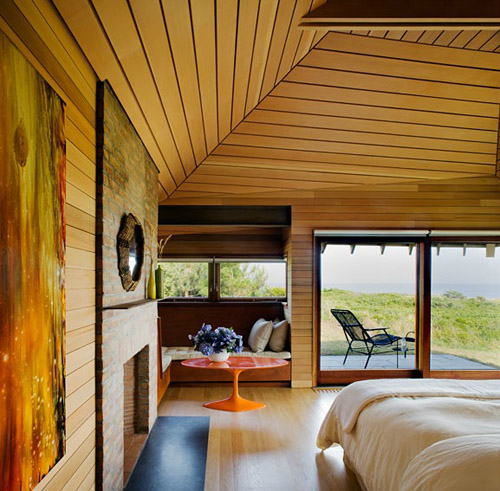 What could be better than a bright orange Saarinen Tulip table? The textures of the cedar wood ceiling and wall cladding paired with the brick, bluestone hearth and the woven shades is quiet and cocoon-like. Ruelland vases, and Jean Prouvé chaise.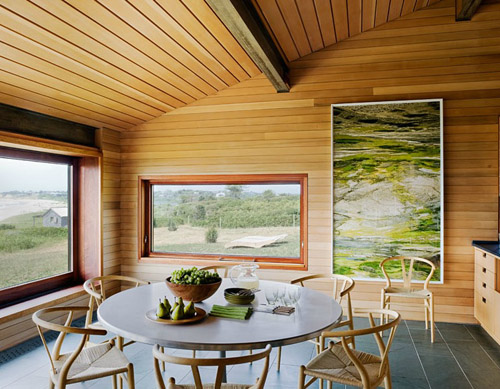 Cedar wood walls and ceiling and Hans Wegner Wishbone chairs and a Fabricius & Kastholm table. Amazing photograph by Noriko Furunishi.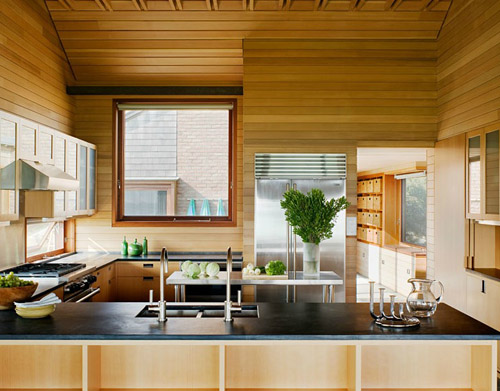 A casual kitchen with cedar cabinetry and bluestone countertops. Accessorized with Michelle Boyer candelabrum and green vases by Dani and Jacques Ruelland.
Photography by Michael Moran | AD March 2008