I'm really in love with this space. It feels very clean and open with expert detailing. I would imagine this home is in Belgium, you?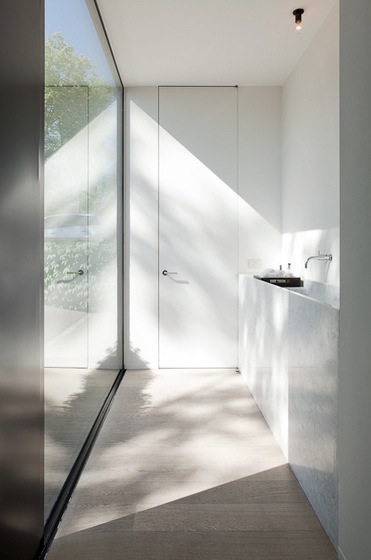 love how the door reaches all the way to the ceiling, not the mention how lovely the light drapes over the hallway.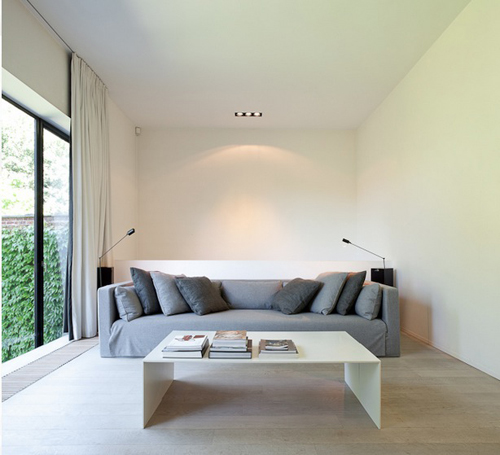 i also like how the ceiling is not punctuated with recessed cans everywhere…there is this one simple recessed fixture. the drapes reach the ceiling, adding height to the space.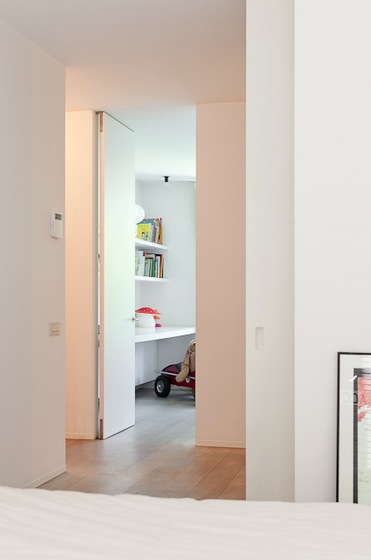 again, this door detail is so minimal.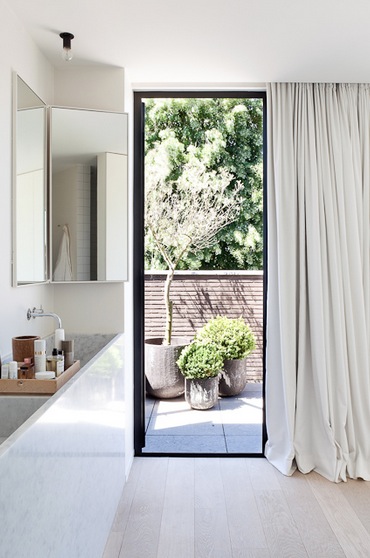 these drapes are so romantic in how they puddle to the floor, such a nice juxtaposition to the quiet feeling of the space.
okay, this vanity is gorgeous…but where do you put the hairdryer??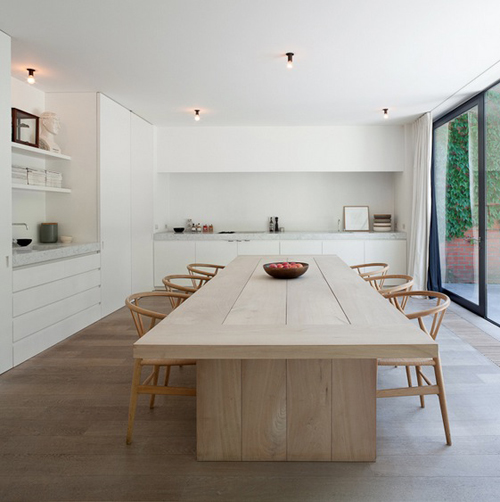 hans wegner chairs.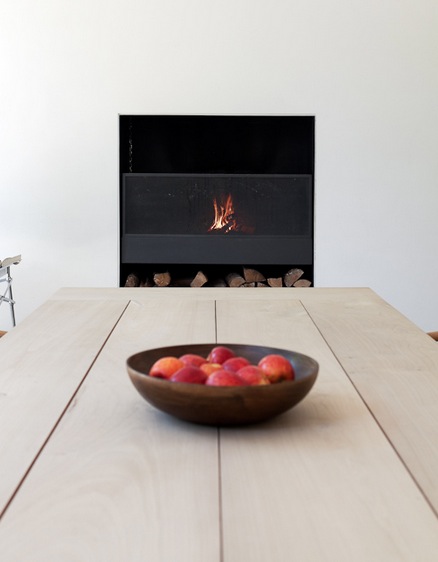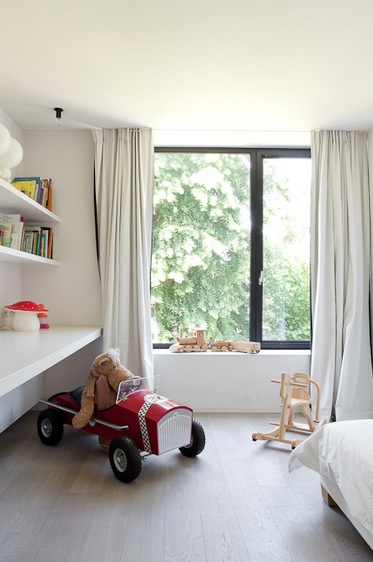 wood children's toys are my favorite!