The work of Joe Serrins Architecture. Something lovely and soft for Wednesday.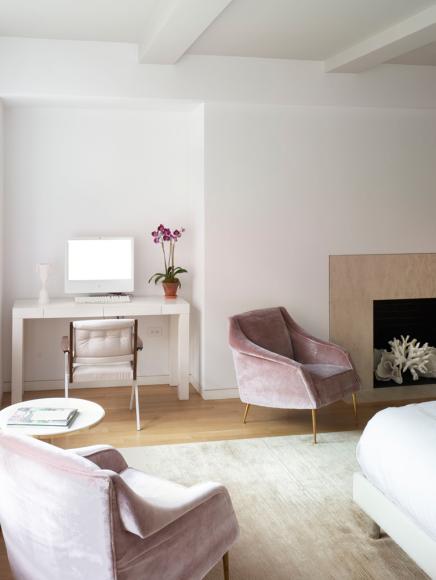 I love the color and texture of these chairs.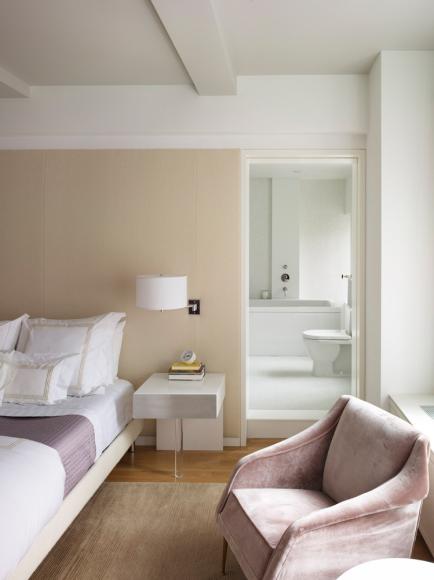 This is one gorgeous and unique nightstand!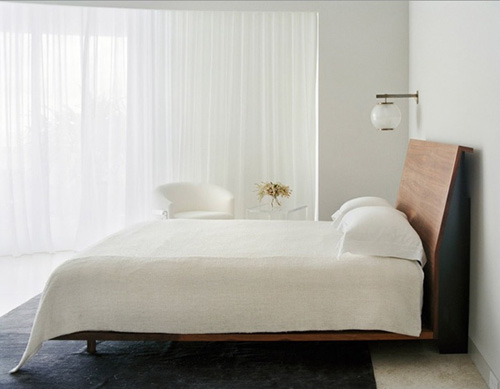 So into the simplicity of these sheers with this gorgeous wool bluish rug. Also this bed is made so perfectly and minimally.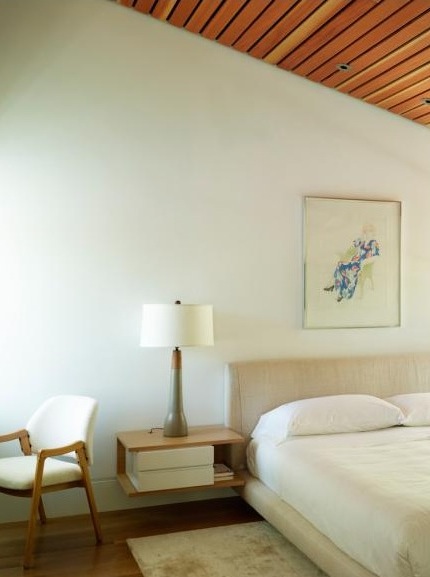 Another interesting floating nightstand.