This is a gorgeous project by Chamberlain Javens Architects. There are a lot of surprising details within every image and it is a pleasure to travel through each room and feel its effortless charm. Enjoy!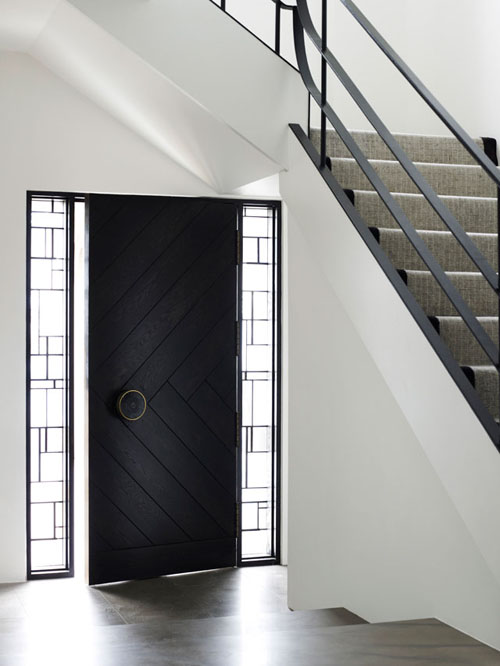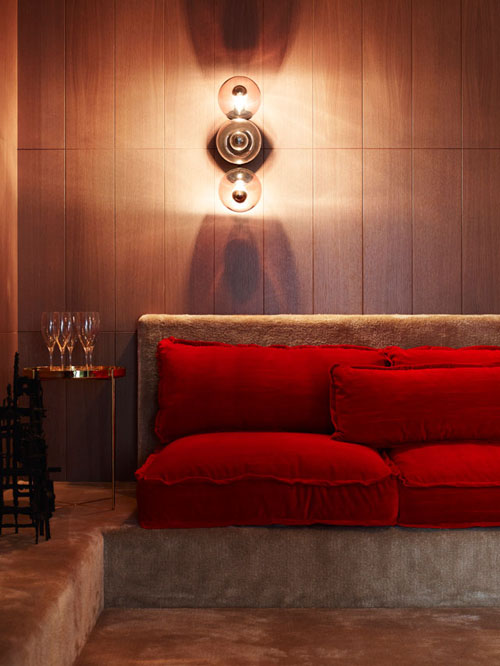 How cool is this lounge? Love the cushions in this sexy red and the unusual sconce above.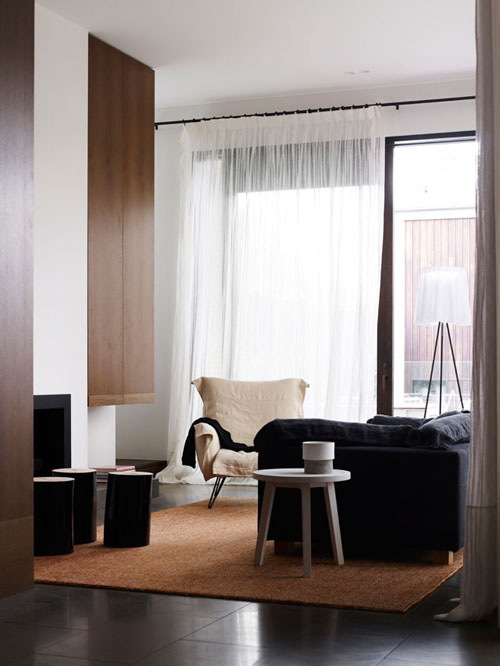 Surprising and comforting color palate.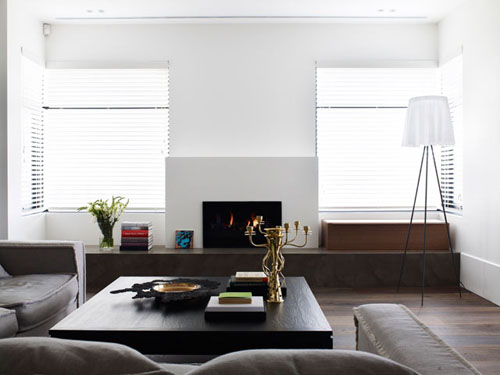 This is absolutely gorgeous. The richness of the wood, juxtaposed with the crisp white walls. Loving the streamlined fireplace perched on the rich ledge below.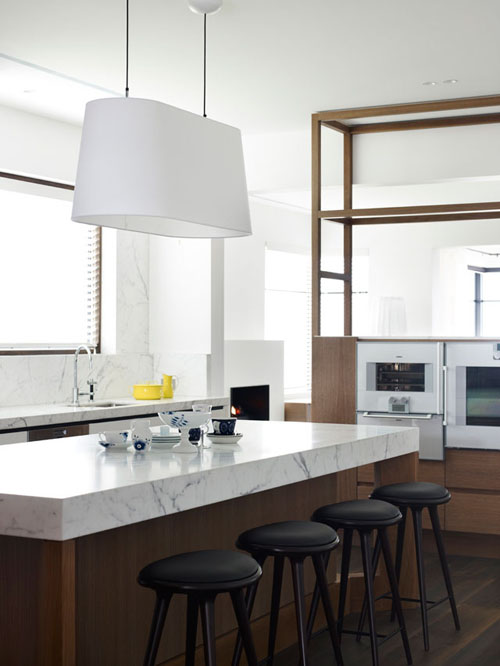 Mater stools.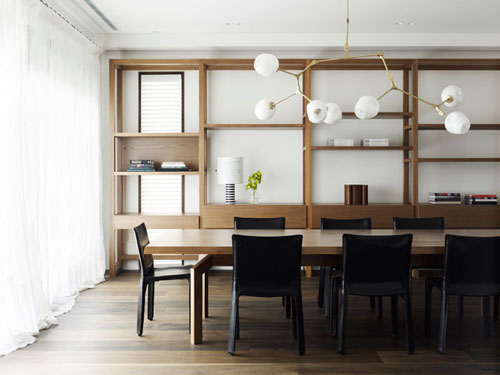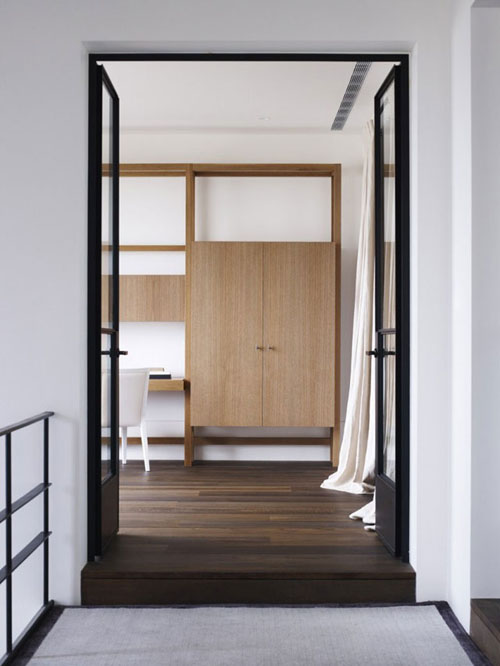 The pillowy-ness of those drapes is so romantic…sigh! And I have to mention that gorgeous millwork. Love the combination of the darkish wood flooring with the caramel wood.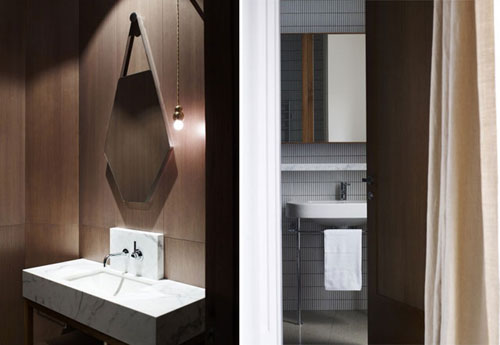 Yes, powder room, you are gorgeous!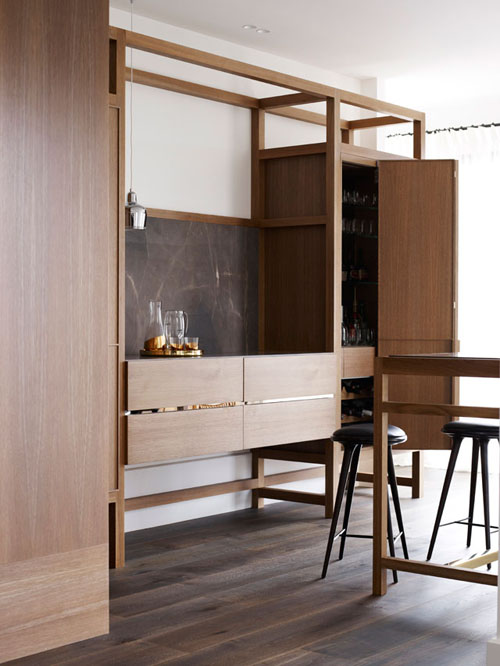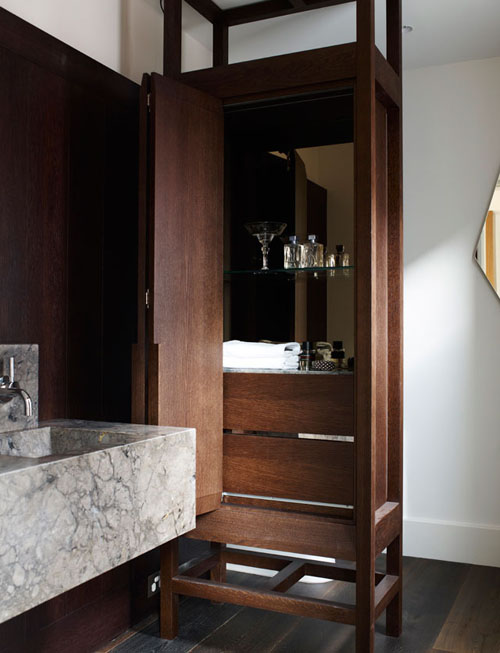 Love! What incredible marble. And I am obsessed with this wood, walnut?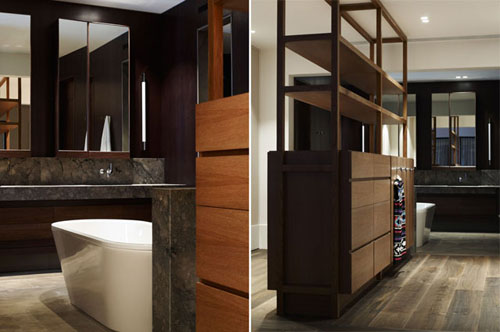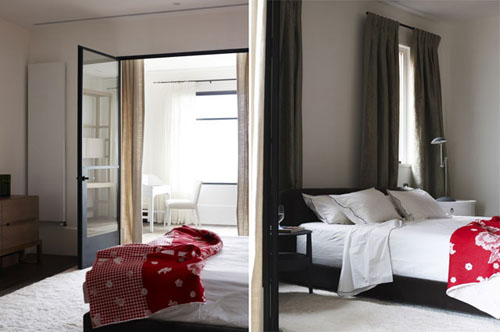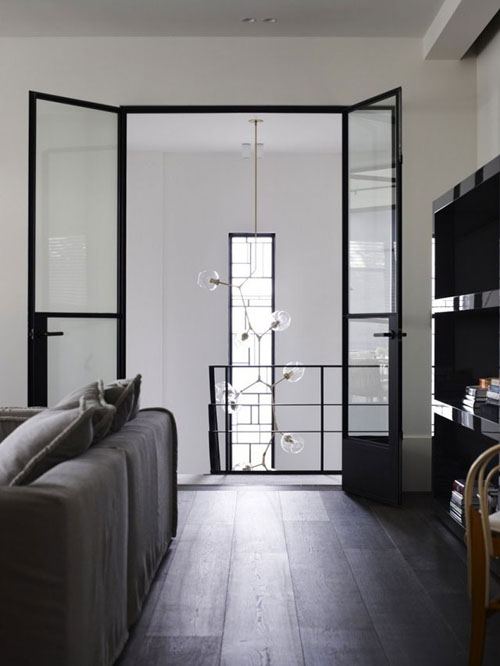 These doors!!