Is it time to go skiing yet? Come, and let's stay here!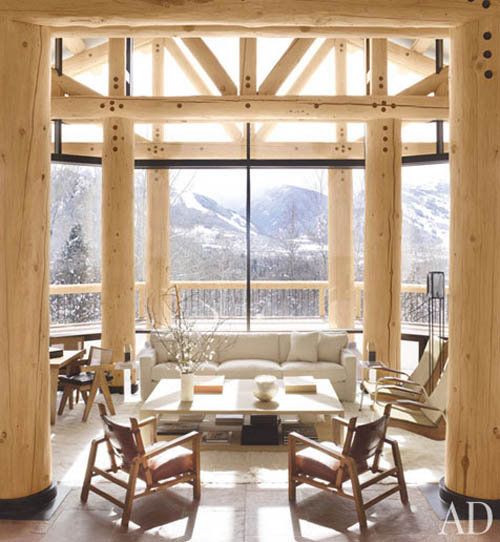 Pierre Jeanneret, Jacques Adnet, and Prouvé vintage chairs.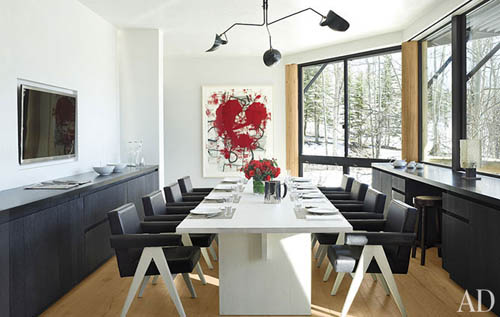 My man, Serge Mouille! Pierre Jeanneret chairs.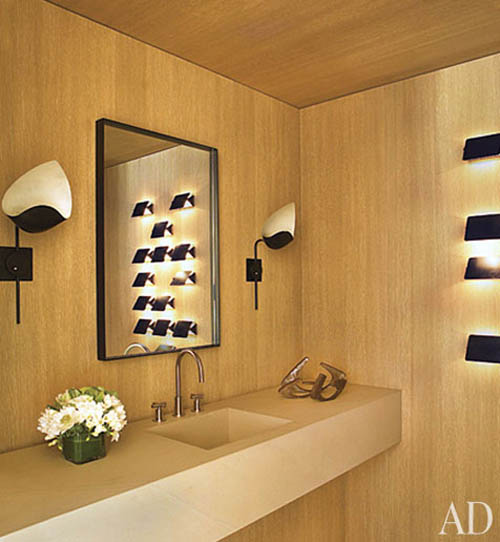 The most perfect powder room? Love love love these sconces by Mouille and a set of Charlotte Perriand CP1 wall lights.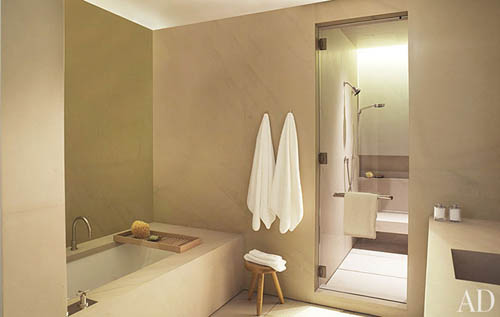 This sandstone bathroom is calming and warm. These towels by Scandia Down look luscious! Stool is vintage Perriand.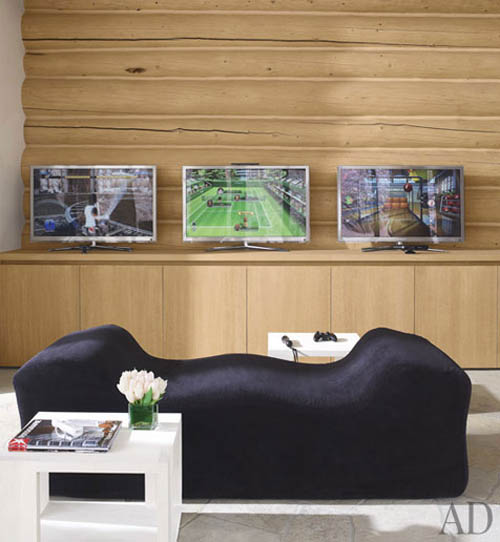 Wire brushed oak cabinetry…love. Light woods can be warm!
Design by Atelier AM