Rees Roberts + Partners are absolute perfection. I love everything they do. I am obsessed.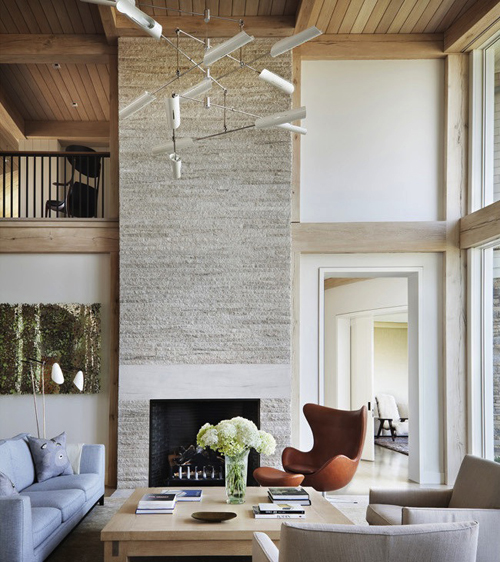 The texture on the fireplace is out of this world. The color palate is soothing and simple, creamy white walls, bleached wood, soft blues, sandy linens. David Weeks chandelier.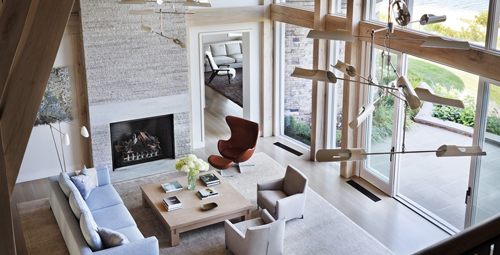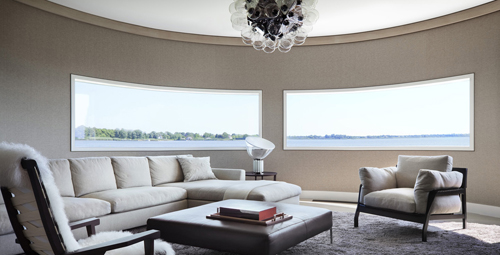 B&B italia chairs. Taraxacum light fixture. Smooth fabric walls….so sooooooft.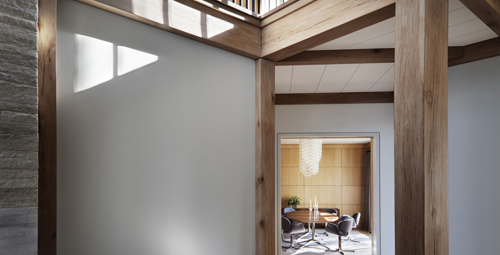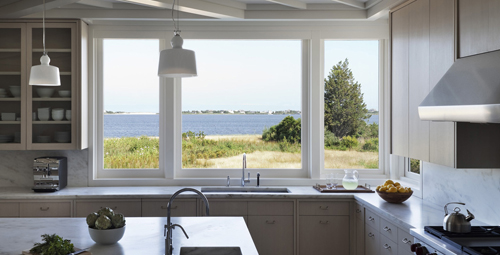 I could die in this kitchen. The view…the materials, the cabinetry!
David Weeks light fixture. It's all so simple but so elegant.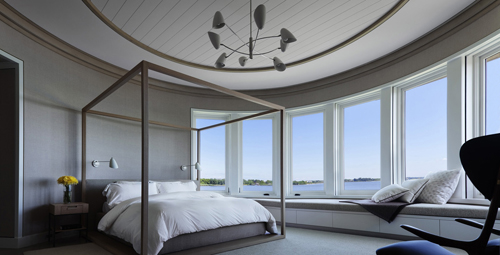 Another David Weeks light fixture and sconces. B&B italia bed…one of my favorites, but you need a ceiling like this! A never ending looooooong clean thin window seat.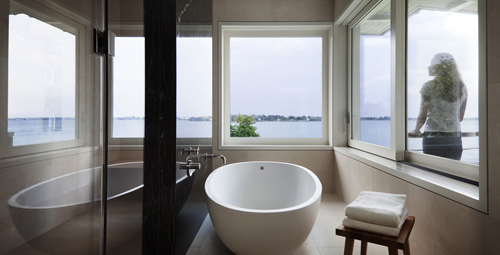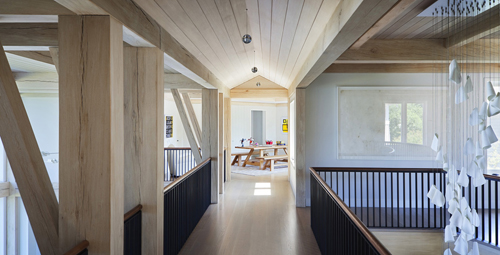 This sculptural light fixture is called the 21.50. It is stunning!