I recently stumbled across the brilliant work of NY designer Pol Theis. He creates very interesting dynamic interiors with unexpected elements.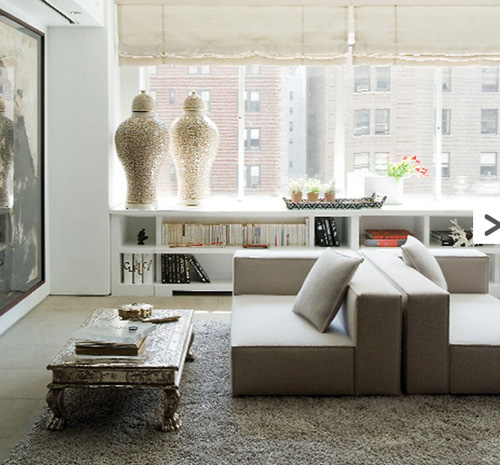 The relaxed romans add an informality and softness to the cubist nature of the Paola Lenti Atollo sofa. I think this is my new favorite sofa.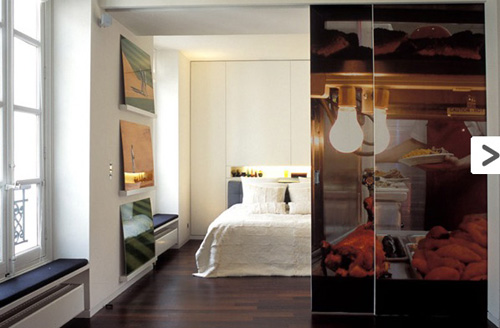 I really like the idea of floor to ceiling cabinetry and this lit niche behind the bed.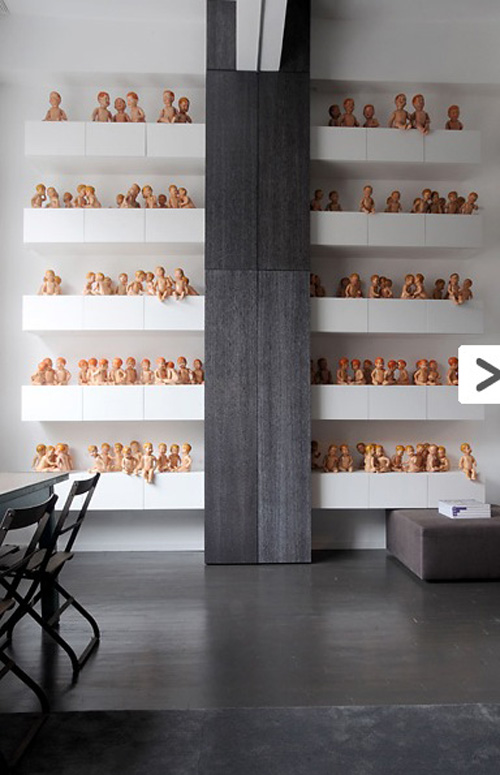 These babies kind of freak me out but I like the idea of clusters of objects perched on shelving.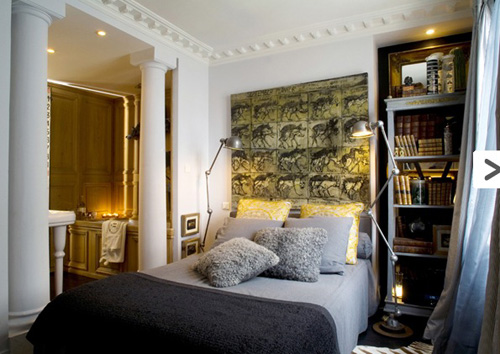 Great great floor lamps next to the bed.