I've come across Sara Story Design from cabbagerose and love her work! Check out this great project in Manhattan.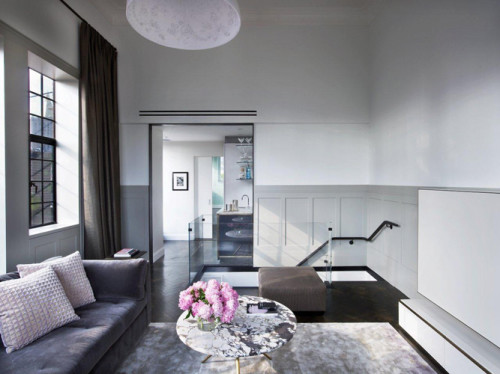 The textures and colors all meld together in a harmonious way. The sheen of the silk rug and the striations of the marble echo one another. The pale pinks are a perfect compliment to the greys on the materials and walls. I also really like the pale grey wainscotting…something I would be nervous to try but it looks fabulous.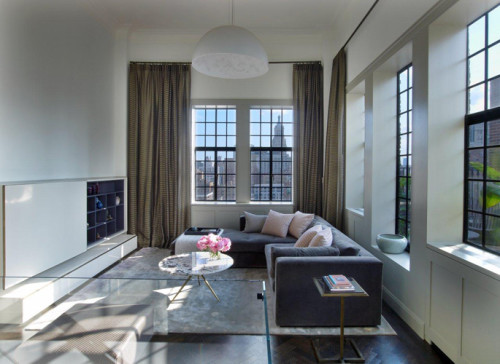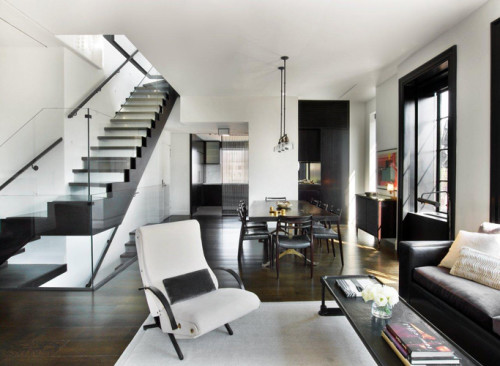 This vintage Osvaldo Borsani lounge chair P-40 is gorgeous!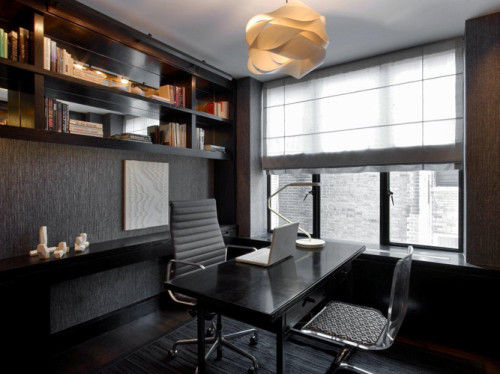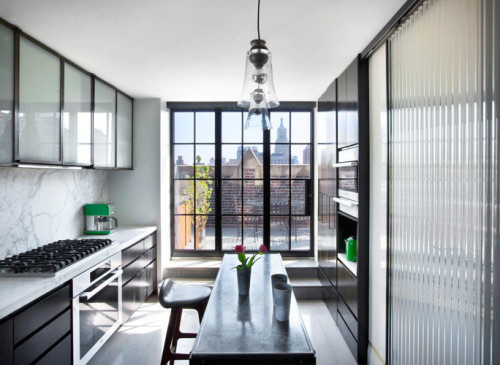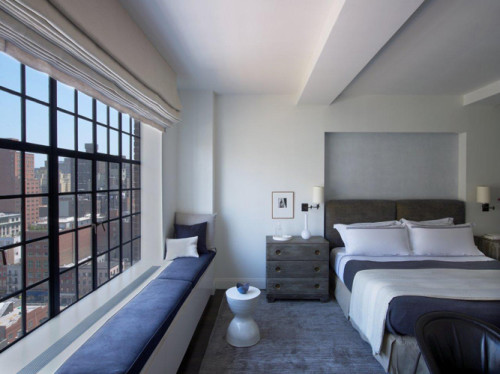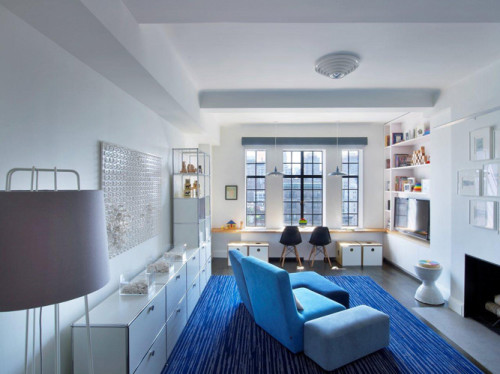 Such a fun playroom. Sofa is by Ligne Roset.