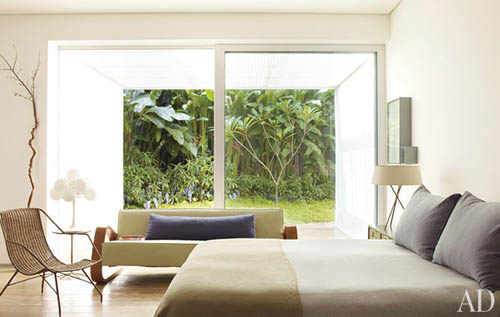 This room feels so calm. Such a pretty color palate. Obsessing over the globe lamp by Max Bill. A Carlo Hauner chair, and a T. H. Robsjohn-Gibbings tripod lamp also highlight the room.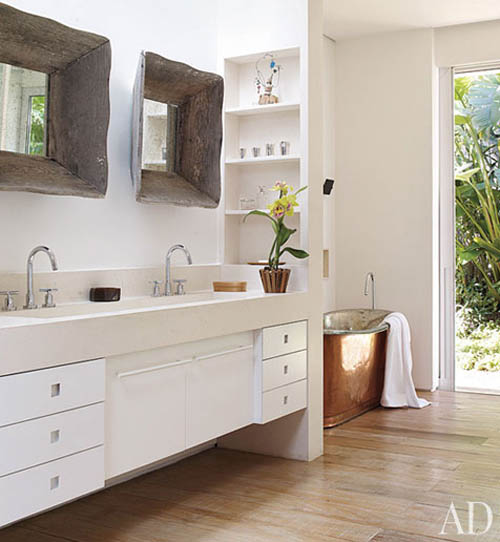 I love these mirrors! Apparently made of horse mangers! What is that? And what a gorgeous bronze metal tub…perfect for a soak.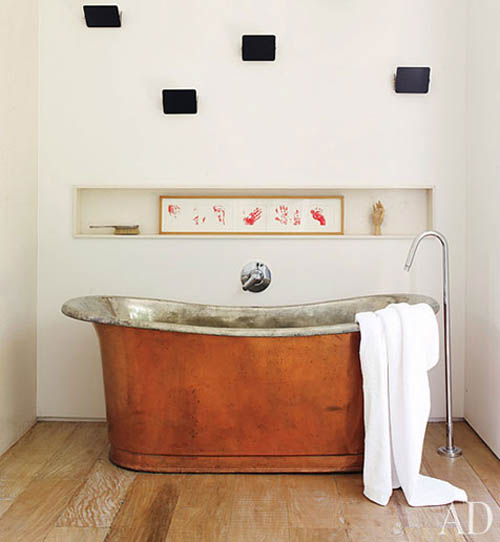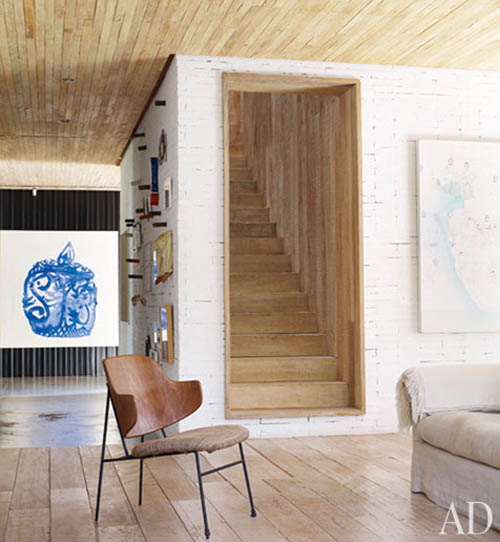 My perfect mix of materials with the bleached hardwood. Happy, happy.  The raised stairway is very unusual…kind of gives it a surreal feel.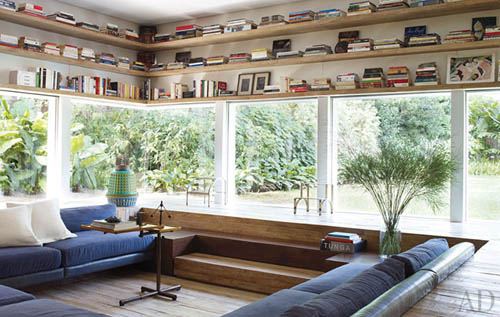 Perfect hang out place. Love the sunken in aspect, the floating shelves and the blue sofas!
Architect Isay Weinfeld | Photography by Ngoc Minh Ngo.
sources: via, the fab la boheme + AD