French moderne from Olivier Lempereur. I am in love. This is my cuppa tea!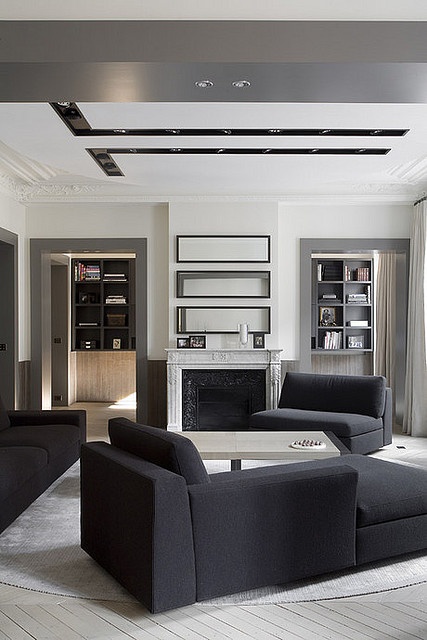 Very creative furniture plan, angled chaises and round rug…cool. I really like the placement of the mirrors above the fireplace too.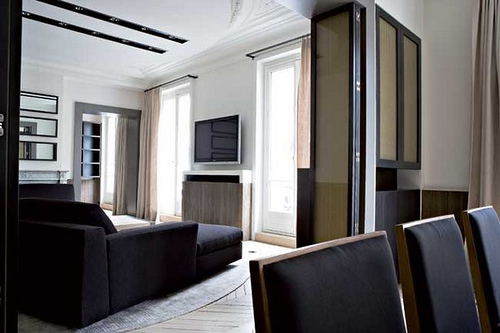 These drapery rods!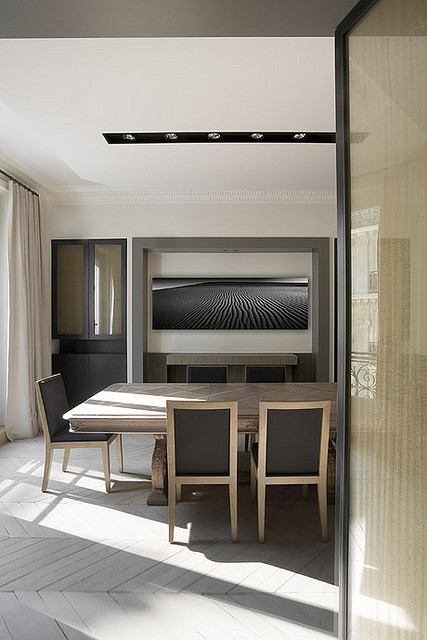 So much texture…luxurious but understated.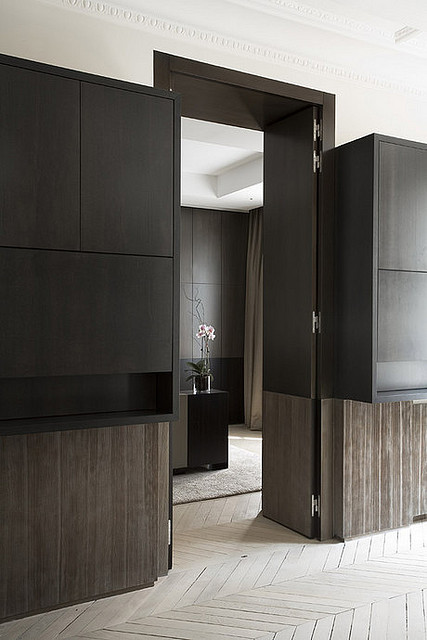 Ahhh! Love love love wood paneled walls.