It's friday again! I am dreaming of a weekend in India at the Aman-i-Khas. Enjoy!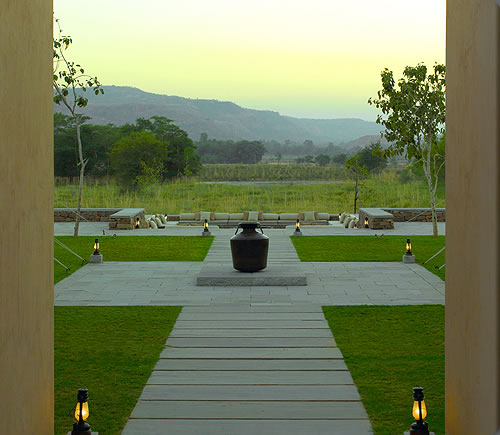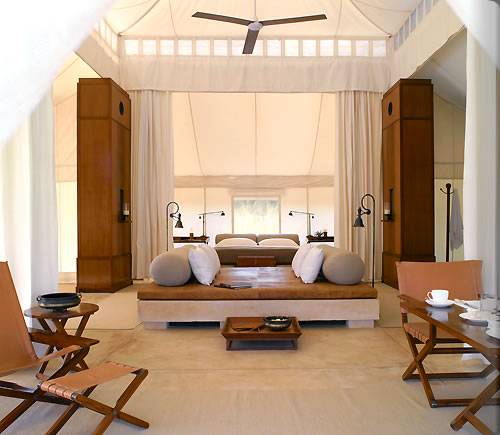 The property consists of 10 contemporary tents. Gorgeous mix of earthy colors, and textures. The scaled drapes add a comfortable softness. This is somewhere I could spend a lot of time.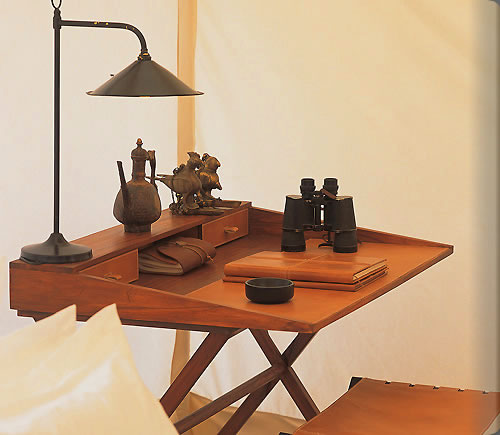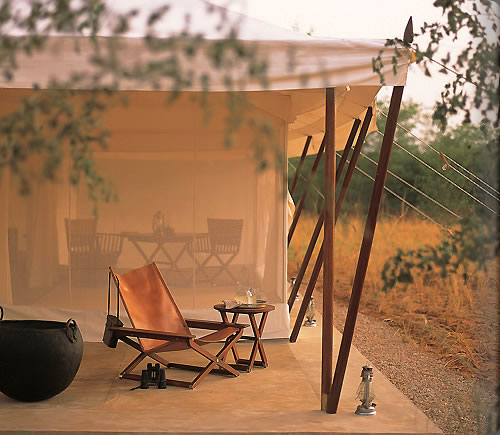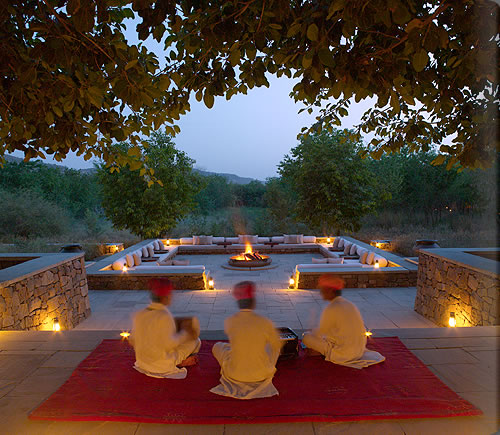 I can't resist posting these perfect contemporary outdoor cushions. This looks like the best place to roast s'mores!
Happy weekend loves!