Remember this house by d'apostrophe design? Here is more!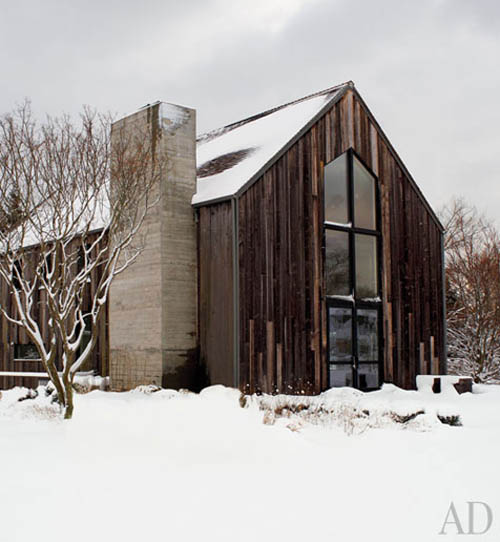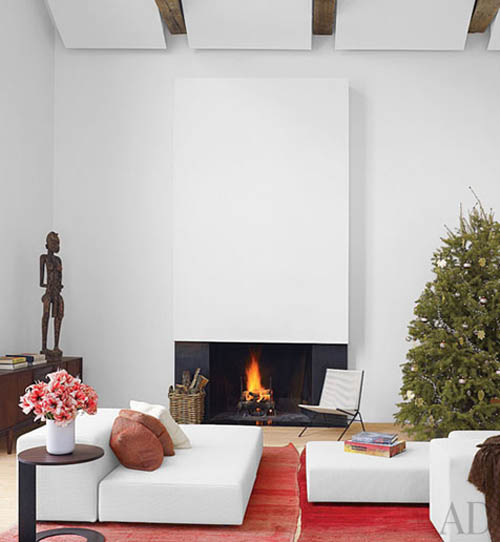 I just love this punch of red from the vintage moroccan rug on the floor. My fav Living Divani sofa, the extra wall. A minimalist fireplace after my own heart. The floating panels above conceal ductwork…brilliant.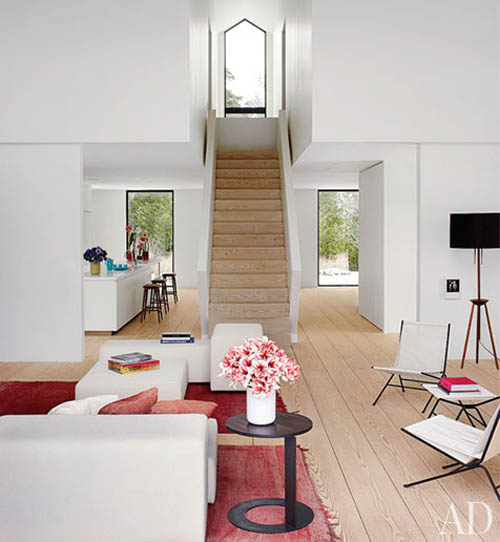 Dinesen wide-plank Douglas-fir floorboards. BDDW floor lamp.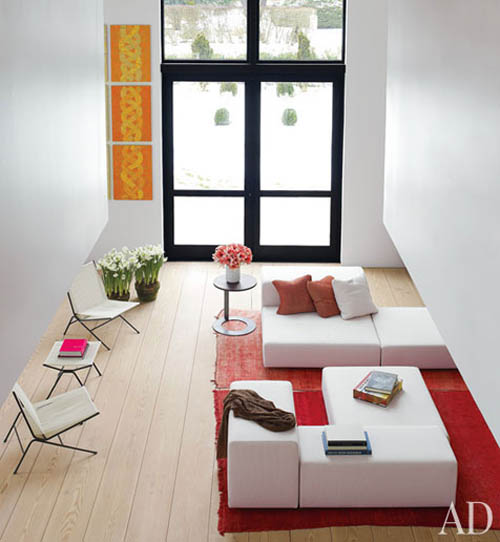 Chairs and matching side table are vintage Allan Gould.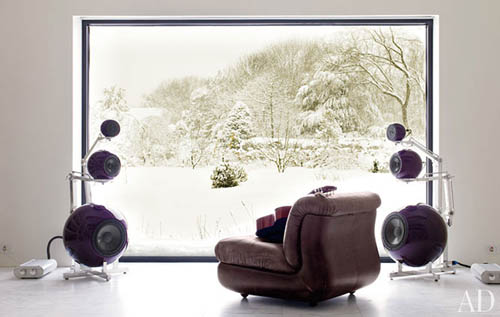 Amazingly cool speakers are by Proclaim Audioworks. Vintage Belgian chair. I could totally practice yoga here, you?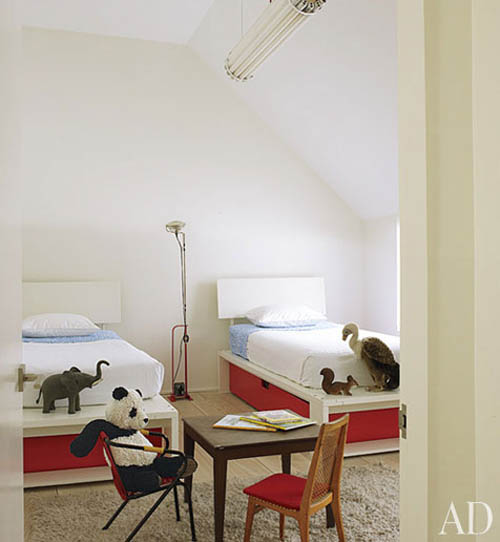 Super cute ducduc beds.